17 May 2018
Video tutorial: how to GitHub notifications
Have you ever wondered: I'm missing information, how do I get notified of things? These notifications aren't useful, how do I turn them off? Is so, this video is for you!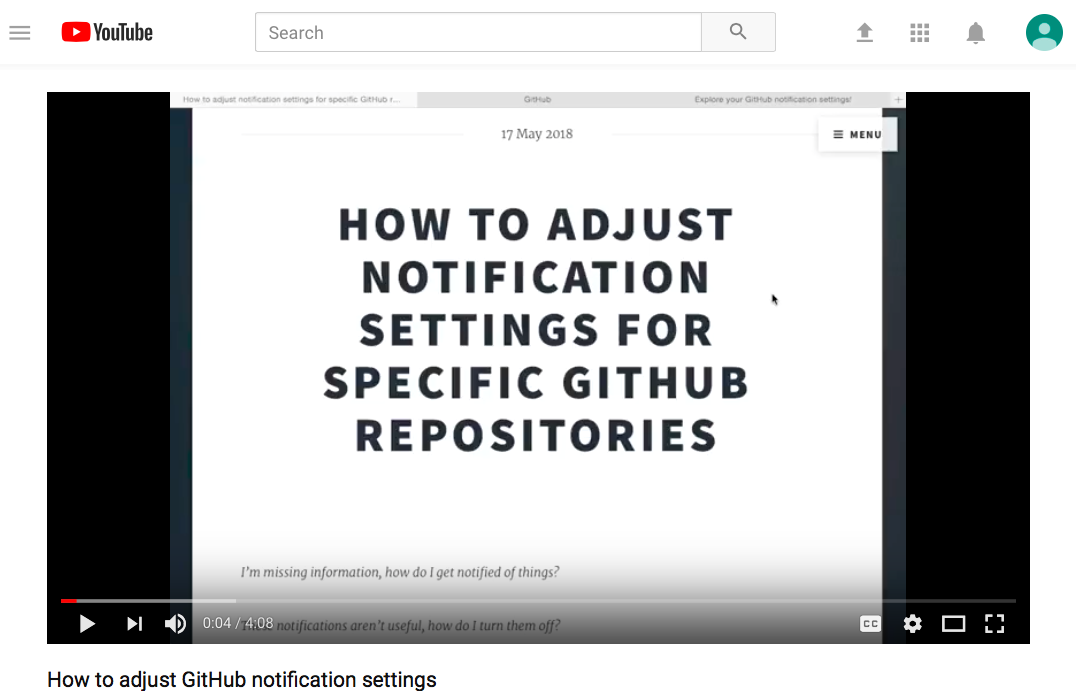 This is a 4 minute video tutorial for adjusting notification settings.
Link to YouTube: https://youtu.be/4vhWJ_lgG0c
I recommend watching it a 2x speed.
It has three parts.
Exploring an organizational dashboard.
Exploring repository insights
Changing individual and global repository settings
I hope you find it useful!